VIDEO: New Details On Catherine Zeta-Jones' Bipolar Disorder: Depression Is Main Symptom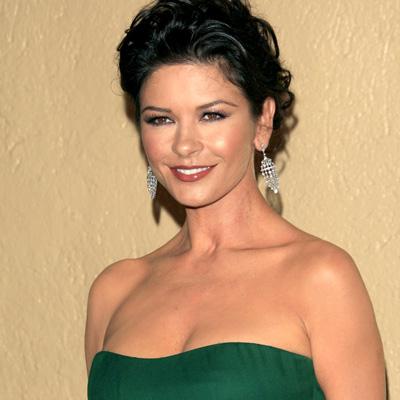 We've got new details on Catherine Zeta-Jones' battle with Bipolar II disorder, in the wake of RadarOnline.com learning that she'd recently sought treatment for the condition.
As we previously reported, the Oscar winning star's publicist said in a statement Wednesday, "After dealing with the stress of the past year, Catherine made the decision to check in to a mental health facility for a brief stay to treat her Bipolar II Disorder.
Article continues below advertisement
"She's feeling great, and looking forward to starting work this week on her two upcoming films."
So what's the difference between Zeta-Jones' Bipolar II condition, and the more commonly-known Bipolar I?
Depression is the overwhelming characterization of Bipolar II, Dr. Richard Besser told GMA's George Stephanopoulos, noting there are longer, yet less intense, episodes. Counseling, psychotherapy and anti-depressants are among the remedies doctors use to treat the condition, according to Besser.
Hollywood PR ace Howard Bragman, calling Zeta-Jones' admission on Wednesday a "very unusual announcement," said the actress is "Hollywood royalty," and her career won't be impacted by the news.
"The people whose careers are affected are people like Charlie Sheen and Lindsay Lohan, who don't attend to their problems, people who do attend to their problems continue to have good careers," he said.
Besser added those with Bipolar I are much less likely to seek treatment.
Zeta-Jones stood by her husband Michael Douglas as he battled stage IV throat cancer began last year. The Wall Street star said earlier this year that the tumor in his throat is gone thanks to an eight-week regimen of radiation and chemotherapy.