Exclusive
Catherine Zeta-Jones Treated For Bipolar Disorder At Mental Health Center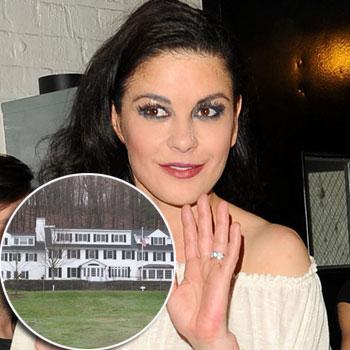 In a move no one expected from Catherine Zeta-Jones, the beautiful 41-year-old actress checked into a mental health care center for treatment of a bipolar disorder, RadarOnline.com has learned.
"Catherine had a lot of trouble coping with Douglas' cancer. She was chain smoking and drinking," a source close to Zeta-Jones told the National Enquirer.
"It was tearing Catherine apart to see such a vital man as Michael in such a weakened state… I think she was crumbling."
Article continues below advertisement
Zeta-Jones reportedly checked into the Silver Hill Hospital in Connecticut last Wednesday, at $1,250 per day. She has since checked herself out.
"After dealing with the stress of the past year, Catherine made the decision to check in to a mental health facility for a brief stay to treat her Bipolar II Disorder," a rep for Zeta-Jones said in a statement. "She's feeling great and looking forward to starting work this week on her two upcoming films."
The stress for Zeta-Jones has been perpetuated by her husband, Michael Douglas', brave battle with throat cancer since last August.
"Catherine was friendly to everyone and seemed very down to earth," the source said.
"She at all of her meals in the dining room with the others – and even played poker with them at night before bed.
"Catherine is taking control of her life and getting better."
For all the details on this shocking story, check out the latest issue of National Enquirer.