Exclusive
Mary Richardson Kennedy's Grave Finally Gets A Headstone, Five Months After Tragic Suicide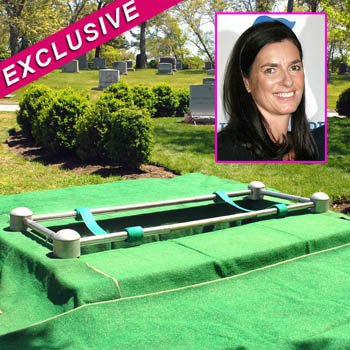 Article continues below advertisement
Following her burial, Bobby had her body dug up and moved from its original grave site and reburied in a much more remote location of the cemetery, causing her family much anxiety.
"We were unaware of this," said attorney Patricia Hennessey, who represented the Richardsons in their attempt to have Mary buried closer to her children's year-round home in Westchester County, New York.
"And we were not informed about it."
The entire Kennedy clan is supporting Mary's four children since the death of their mother, and her oldest son Conor has sought solace with his new girlfriend Taylor Swift.
Cousin Christopher Lawford said Conor is dealing with the tragic suicide of his mother with the help of Taylor.
"Mary Richardson was a big-hearted individual who cared deeply for her kids and they've suffered greatly for her not being there," Lawford told the Boston Herald Track.