Tom Cruise & Katie Holmes Divorce Details Leaked: Marriage Was Over 6 Months Before Split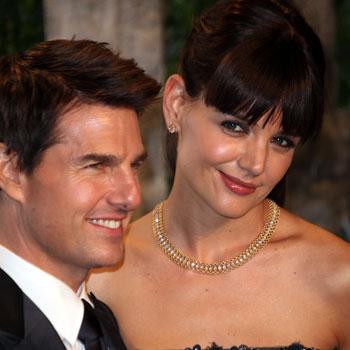 Tom Cruise and Katie Holmes' marriage was irretrievably broken six months prior to the former Dawson's Creek star filing for divorce, according to court papers exclusively obtained by the National Enquirer.
In the legal documents dated August 17, 2012 and signed by New York State Supreme Court Judge Matthew F. Cooper offers details of the divorce decree, including the specifics of the A-list couple's custody agreement with 6-year-old daughter Suri have emerged.
Article continues below advertisement
The "marital relationship" had "broken down irretrievably for a period of at least six months immediately preceding," the papers state.
Tom, 50, and Katie, 33, tied the knot in a lavish wedding in Italy in 2006. However, the legal documents say they officially married "in a civil ceremony" in Los Angeles on November 11, 2006. A prenuptial agreement was acknowledged and signed by Holmes months earlier.
In terms of child support, Tom was ordered to pay $400,000 a year to cover Suri's "medical, dental, insurance, unreimbursed medical and dental, education, college, extracurricular and camp expenses."
The total payments, however, won't eat into Tom's estimated $250 million fortune – with experts calculating the expense will cost the Mission: Impossible star $4.8 million in total. He only has to pay child support for the next 12 years until Suri turns 18.
Article continues below advertisement