Exclusive
Katie Holmes Keeps 'Millions of Dollars Of Jewelry & Accessories' Given To Her By Tom Cruise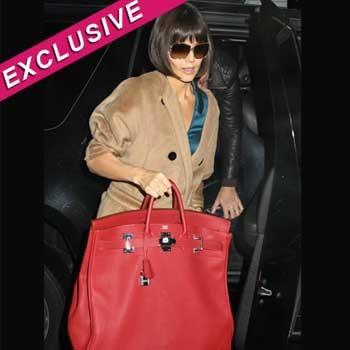 Article continues below advertisement
"Tom gave Katie diamond earrings as a birthday gift one year that easily cost over $500k and he had custom design pieces made for her. Under terms of the divorce, Katie is keeping all of the jewelry, handbags, accessories, and designer clothing. What she does with it is up to her. For the time being, the jewels are being kept in a very safe place and knowing Katie, it's likely she will one day give them to Suri once she is old enough.
"Katie was never with Tom for the money. When it came time for the divorce, she just wanted it to be done quickly and with as little disruption to Suri's life as possible. Suri has always been Katie's number one priority and concern. During the divorce settlement talks Katie just wanted to make sure that she and her daughter would be taken care of from a financial standpoint," the source added.
As we previously reported, Holmes will have primary custody of Suri, with Cruise having liberal visitation. The former couple married in 2006, with Holmes deciding to pull the plug on the marriage earlier this summer.
Article continues below advertisement
'Katie's handbag collection includes custom made Hermes Birkins that would make any fashionista swoon," the source reveals. "Katie has an oversize Birkin in a gorgeous shade of red. She also has several iconic Hermes Kelly handbags. Katie probably got at least ten Hermes handbags as gifts from Tom during the course of the marriage, ranging in price from 10k-50k, each! If Katie were ever to decide to auction the handbags off she would get top dollar because she was married to Tom Cruise when she got them. Katie's Hermes handbag collection definitely rivals her pal Victoria Beckham's."