At Home With Katie: Couric Lets TV Show Audience Hang Out At Her Apartment!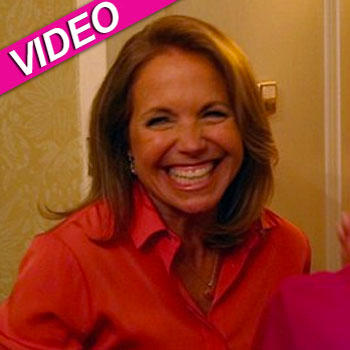 Article continues below advertisement
And while her predecessor media mogul once gave each member of her studio audience a car and took 300 fans on a trip to Australia, Couric, 55, invited her fans into her apartment for mimosas and parlor games.
In a behind-the-scenes clip a staffer tells the camera: "So I'm outside of Katie's apartment and I think she's gone insane. She has suggested that we take the entire studio audience, all of the employees – 100-plus people – and put them in her apartment to shoot the show."
At one point Couric excitedly talked about Pippa Middleton's perfect posterior in a game during which she, Cohen and Fallon had to describe famous people while the audience guessed whom they were talking about.
Couric blurted out: "She's really cute, Kate's sister, kind of has a nice a**"
In another clip she sits on her four-poster bed in her pajamas. The mom-of-two confesses that she always goes to sleep with one electronic gadget by her side.