Before The Top Came Off! Kate Middleton's Sexiest Moments Pre-Royal Family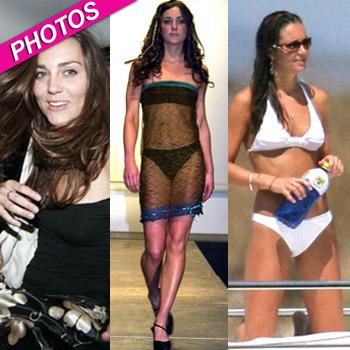 Kate Middleton was sexy even before she stripped down!
She may be the Duchess of Cambridge now, embroiled in one of the most reported nude photos scandals of all time, but once upon a time she was just your average sexy girl – sort of! In the wake of the royal scandal that is rocking the world, RadarOnline.com has the sexiest photos of the queen-to-be before she married her prince.
Once upon a time in 2002 at the University of St. Andrews, Prince William was sitting in the front row of a school fashion show, when a young Kate Middleton strut her stuff down the catwalk in a scandalously sexy sheer dress that exposed her bra and panties. The brunette bombshell caught the royal hunk's eye, and the rest is history.
Article continues below advertisement
Years later Kate found herself enjoying the London nightlight, hitting the clubs like other working girls in short and tight dresses and super sexy roller disco girl costumes.
And we can't forget her impossibly white hot bikini body!
During a vacation in Ibiza with her husband-to-be and her smokin' sister Pippa, Kate revealed her impossibly perfect bikini body for the first time, giving the Victoria's Secret models a run for their money.