Kris Jenner Tries To Jump The Line For iPhone 5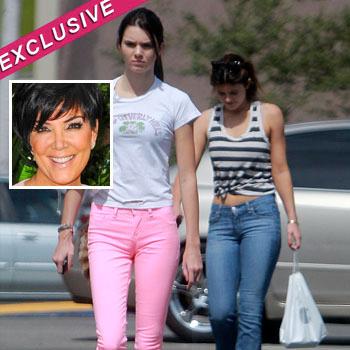 Don't you know who I am? Kris Jenner was not about to wait in line for her new iPhone 5 like everyone else.
The Keeping Up with the Kardashians matriarch called her local Apple store last week and asked the person who answered the phone to "set aside five iPhones for her and she'd send someone to pick them up when they were released on the September 21st," a source tells RadarOnline.com exclusively.
Article continues below advertisement
The Apple store employee who took the call politely told Kim Kardashian's mom that she'd have to come to the store and stand in line.
"Kris got angry and demanded to talk to the manager," the source tells us. "But no manager would speak to her because this wasn't a negotiable issue."
Apparently that message didn't sink in because on the 21st, with hundreds of anxious techies in line at Apple's Topanga Mall store, in marched Jenner's assistant!
"'I'm Kris Jenner's assistant. I'm here to pick up the five iPhones'," the source tells us the woman said. "They had a lot of extra security on for crowd control and one of the guards told the assistant 'See that line? Go wait in it and you will be helped'."
But while Kris Jenner wasn't about to spend her morning at the Apple store, her teen daughters Kylie and Kendall were only too happy to make an appearance and later debate the color of their new iPhone 5s.