Exclusive
Jon Gosselin Was Behind Malicious Tell-All Kate Book & Provided Hard Drive To Writer Pal, Says Source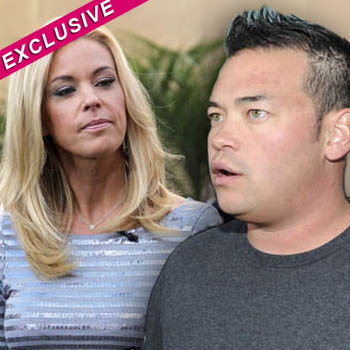 Article continues below advertisement
Hoffman has maintained he pulled Kate's computer hard drive out of her trash and that Jon had nothing to do with his action. But now a source close to the situation tells RadarOnline.com exclusively that Jon hatched the scheme for his friend to obtain the hard drives!
"Jon made copies of Kate's hard drive and gave them to Rob as a sort of backup plan in case there was anything he needed in there while they were going through their divorce," the source claims.
Hoffman maintains he did not get any of the information from Jon, telling RadarOnline.com: "Regarding Jon, as stated clearly in the book, he had absolutely nothing to do with personally giving me any information whatsoever for the book. You should reach out to him personally to answer any questions about him."
Rob's book, Kate Gosselin: How She Fooled The World, is filled with what appear to be emails from Kate, the Discovery network, contracts and personal documents, many of which Rob reproduced in their entirety. (RadarOnline.com has independently verified that much of the material is genuine.)
Article continues below advertisement
The book also contains allegations that Kate has been violent with her children and allegations that cannot be repeated by RadarOnline.com because they have not been sufficiently backed up.
Hoffman previously told RadarOnline.com that he called Child Protective Services on Kate twice and insisted in an email interview that Jon did not help him obtain the computer hard drives.
But now a source close to the situation has stepped forward and tells RadarOnline.com that Jon was behind the scheme that enabled Hoffman to gain possession of the hard drives.
Rob recently claimed that he has even more damaging information about Kate that he might release.
"The other 90 percent of the material that I possess will not be published, ever, but you can be sure that if I'm falsely accused of anything and drug sic into court, or called a liar by Kate Gosselin or her lawyers, this information will come out then, including photographs," Rob wrote to RadarOnline.com in an exclusive email interview.
Article continues below advertisement