Exclusive
Shocking Kate Gosselin Exposé Was Written By Jon Gosselin's Pal!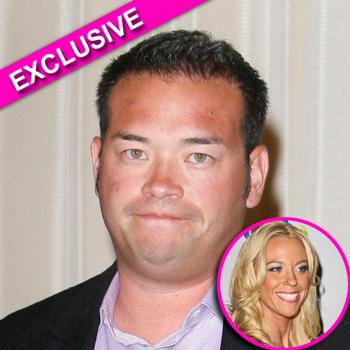 Article continues below advertisement
Hoffman was an employee of the local newspaper near the Gosselins' home and began working for Us Weekly magazine covering the reality show couple in 2009 when he became good friends with Jon, the blog Small Town Gosselins reports.
"Robert Hoffman and Jon Gosselin eventually became friends, or, in my opinion, Robert ingratiated himself to Jon. Jon gradually included Robert in his social activities, inviting him inside the fence, including him in dinners and on trips such as the one to Las Vegas for the Wet Republic pool party," the blog reports.
As RadarOnline.com exclusively reported, Hoffman tells the new issue of Star magazine that he found secret journals Kate used to help her write her books, Multiple Bles8ings and Eight Little Faces, and claimed that she hit the children with a wooden spoon, saying: "She uses that 'Spanker' on a daily basis for anything and everything. The spanking entries are endless.
"She was beating 2-year-old babies in diapers," he claimed and said that Kate kept detailed notes on her computer about using a wooden spoon to hit her children, yanking them around by their hair, and punishing them for transgressions as minor as trying to climb out of a crib or not adjusting to potty training quickly enough.
Article continues below advertisement
A family source exclusively told RadarOnline.com that Jon was aware about the alleged abused.
"Jon knew that Kate was using that wooden spoon with the kids and hated it," the insider told RadarOnline.com.
Now that it has been revealed that the author was a friend of Jon's it definitely raises a question about whether Jon was complicit in helping his friend with explosive details about his ex-wife and her parenting methods.