'Bully' Apologizes (Sort Of) To Overweight TV Anchor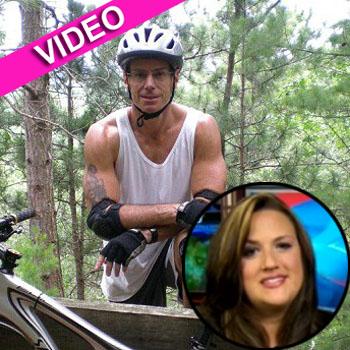 By Adam S. Levy - RadarOnline.com Staff Writer
Kenneth Krause, the man who sent an email to a Wisconsin news anchor Jennifer Livingston about her weight -- which was met with an emotional on-air response to his e-mail, that went viral -- has expressed regret for his communication with the broadcaster.
"If she is offended, I truly apologize to Jennifer," Krause told ABC News in response to the controversy. "That's the last thing I ever wanted to do."
Article continues below advertisement
Krause added he "can empathize" with the 37-year-old mother-of-three's stated thyroid condition, having been "obese as a child" himself.
"I've been fighting to stay fit all my life."
Krause said in hindsight, "it's possible I would revise a few things … I never meant to hurt Jennifer. If she is truly hurt, I do apologize for that."
Livingston said Wednesday on Good Morning America, "He's trying to shame me into losing weight -- that's not being helpful -- that's being a bully."
Krause responded saying he's "in no position to bully her… she's a big media personality. I'm just a working stiff."
As we previously reported, Krause initially told the WKBT-TV anchor that her "physical condition hasn't improved for many years," and that she shouldn't consider herself "a suitable example for this community's young people, girls in particular."
In a 4-minute response to the note, Livingston said that "the truth is, I am overweight -- you can call me fat -- and yes, even obese on a doctor's chart. But to the person who wrote me that letter, do you think I don't know that? That your cruel words are pointing out something that I don't see? You don't know me. You are not a friend of mine. You are not a part of my family...you know nothing about me but what you see on the outside, and I am much more than a number on a scale."
Article continues below advertisement
After she broadcast Krause's note, he issued a statement to the station proclaiming, "Given this country's present epidemic of obesity and the many truly horrible diseases related thereto, and considering Jennifer Livingston's fortuitous position in the community, I hope she will finally take advantage of a rare and golden opportunity...by transforming herself for all of her viewers to see over the next year."