Man Who Called Female News Anchor 'Fat' Is Unapologetic: 'I'll Help Her Lose Weight'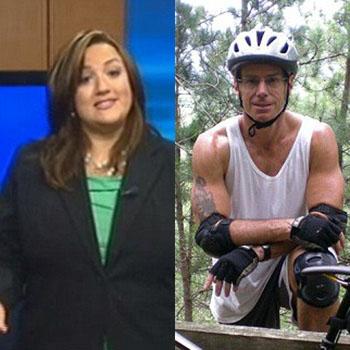 Article continues below advertisement
But despite the outrage and public scrutiny over Kenneth's letter, he's holding firm on his stance and challenged the 37-year-old mother of three to "transform herself."
"Given this country's present epidemic of obesity and the many truly horrible diseases related thereto, and considering Jennifer Livingston's fortuitous position in the community, I hope she will finally take advantage of a rare and golden opportunity to influence the health and psychological well-being of Coulee Region by transforming herself for all of her viewers to see over the next year," his statement reads.
"And, to that end, I would be absolutely pleased to offer Jennifer any advice or support she would be willing to accept."
Jennifer maintains that she's never claimed to be a role model for anyone and appeared on TODAY to talk about the incident.
"I have never gone in public saying I am the shining example of what your health should be. I've never said girls should aspire to have a body like mine. I've never told anyone to eat the way I do or exercise as much as I do," she said.
Article continues below advertisement
"If someone wants to talk to me about the story I've covered then I am all about that. My job is to go out and report the news. But when you attack someone on a personal level it's not fair at all. I don't care if I'm in the public eye or not."
Jennifer also happens to be the sister of actor Ron Livingston, famous for his roles in Office Space and Sex and the City.
"My sister Jennifer...brings an exceptional dedication to her job, her family, and her community, and has been a role model of mine for many, many years," he said.