I Was Bullied Too! Lindsay Lohan Claims Harsh Treatment From Real Life Mean Girls At School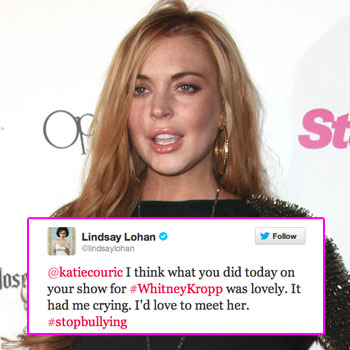 Article continues below advertisement
She continued to sound off to Couric in a series of tweets.
"I was actually bullied at my public school when I would leave to film. Whenever I came back . . . girls and boys would call me names."
Lohan also claims that people made fun of her because her father, Michael Lohan, was in jail.
"They would also mock me because of my home situation. When people found out that my father was in jail . . . they would yell things, try to trip me and more . . . I moved to home-schooling instead. In 11th grade. I stuck it out for a while."