Exclusive
Amanda Bynes Going To Great Lengths To Avoid Nemesis Lindsay Lohan!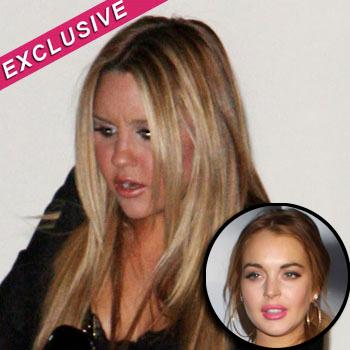 Troubled actress Amanda Bynes is going to great lengths to avoid her enemy, and fellow wayward starlet Lindsay Lohan while she's in New York City, RadarOnline.com is exclusively reporting.
"Amanda knows that Lindsay is currently in New York, and she is going to great lengths to avoid her," a source close to the situation tells RadarOnline.com. "Amanda had contemplated staying at the Dream Hotel, but when she was told that Lindsay had been hanging out there, and it had been the scene of her most recent arrest, she crossed it off her list and is instead staying with some friends.
Article continues below advertisement
"Amanda knows the press would go into a feeding frenzy if she and Lindsay were in the same place, so she is calling ahead to restaurants and stores to make sure that Lindsay isn't there. Amanda just wants nothing to do with Lindsay and doesn't know why she was commenting on her legal troubles when Lindsay is no saint herself."
As we previously reported, the former Nickelodeon star, who's facing five criminal charges in Los Angeles, including a DUI, two separate hit & run accidents and two counts of driving on a suspended license doesn't feel the need to stay in Los Angeles anymore since she can't drive.
"Amanda isn't required to be in court so she has gone to New York City and says she plans on making it a permanent move," an insider told RadarOnline.com. "Amanda is adamant that she is retired from acting and wants to begin a new life in New York as a fashion designer. She thinks she can live a more normal life on the East Coast and won't be hounded by the paps."
The 26-year-old was arrested for a DUI last April and picked up four more misdemeanor criminal charges. Bynes was pulled over and cited once again for driving on a suspended license in Burbank last weekend, which resulted in her car being impounded.