Exclusive
Lohan Paranoia: Lindsay Snatched Cell Phones From Girls She Thought Were Snapping Her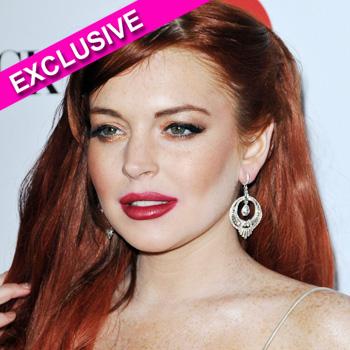 Be careful using your phone around Lindsay Lohan!
The troubled actress was involved in yet another altercation in the early hours of Sunday, alleging a man physically assaulted her after she snatched his phone from him, and RadarOnline.com has exclusively learned that this isn't the first time LiLo has been involved in a cell phone scuffle!
Two separate sources have detailed their own encounters with the 26-year-old Liz & Dick star, and both tell an eerily similar story.
Article continues below advertisement
"I was hanging out Bootsy Bellows with my friends," testifies one traumatized club goer. "And I was texting with my friend when all of a sudden Lindsay Lohan comes running up to me and rips the phone right out of my hand. She was like, 'I know you're trying to take pictures of me.' She got security, and they went through my phone. When Lindsay saw there were no pictures of her, she didn't even apologize."
And, another young lady claims she suffered a similar fate at Sayer's Club recently.
"Lindsay knew some of my friends so we invited her to sit with us," she says. "My friends and I were taking pictures of each other just goofing around and Lindsay thought for sure we were trying to get pictures of her drinking. She jumped up and grabbed my phone out of my hands. I was so shocked, and before I could ever realize what happened, Linsday grabbed my friend's phone too! She demanded to see the pictures and started digging around in our phones. After Lindsay saw there were no pictures of her she was like, 'You guys aren't supposed to be taking pictures in here anyway.'"
Article continues below advertisement
Despite initially being arrested, cops later dropped charges against the 25-year-old citing "insufficient evidence" to back up Lohan's claim of assault. LaBella has subsequently filed a harassment complaint against Lindsay.
When contacted for comment on his client's phone snatching penchant, Lohan's rep told RadarOnline.com, "We're living in a time where everyone walks around with a camera and that creates issues for people who are famous."