Madonna Badger Breaks Her Silence About Blaze That Killed Her Family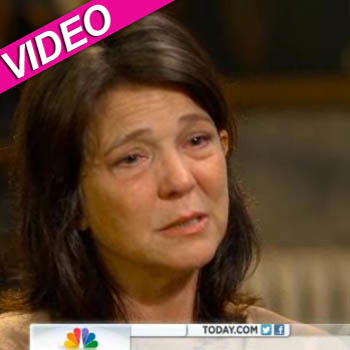 Article continues below advertisement
"They took me away quickly because they were worried about smoke inhalation. Evidently, something can happen to you, (so) they said I had to go right away.
"I begged and begged them," she revealed, fighting back floods of tears. "There was an ambulance, and the walkie-talkies are going on, and I'm yelling at them, 'Where are my kids? Where are my babies?"
As RadarOnline.com previously reported, the Christmas morning fire in the century-old Connecticut house killed Lily Badger, 10; her 7-year-old twin sisters Sarah and Grace; and their grandparents Lomer Johnson and Pauline Johnson. All of the victims died from smoke inhalation, except for Lomer, who fell through the roof in a heroic effort to rescue his granddaughters. Badger and her boyfriend Michael Borcina were the only survivors.
"Somebody said, 'Turn off the radios, turn off the radios!' I knew they must've… I don't know what happened. Something really bad," said the distraught mother.
Madonna was so devastated by the loss that she tried to take her own life in Januray, which resulted in her being treated in a New York hospital.
Stamford State's Attorney David Cohen revealed earlier this month that no charges will be filed in connection with the blaze and while in hindsight the precautions taken were insufficient, they did not rise to the level of criminal negligence.
Article continues below advertisement
Matthew Badger Suing City Of Stamford For Christmas Fire That Killed His Daughters
Insurance Company Refuses To Pay Out For Madonna Badger Christmas Fire
Father Of Badger Girls Who Died In Christmas Blaze Opens Up About Heartbreaking Loss