Exclusive
Amber Portwood Desperately Trying To Turn Her Life Around In Prison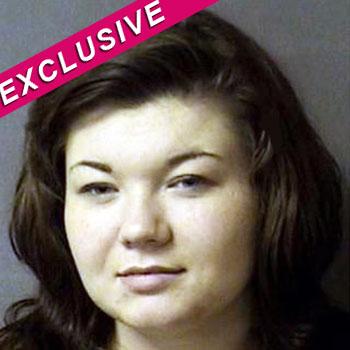 Article continues below advertisement
"Amber is well aware she hasn't exactly been the model mom for Leah, and she will do anything to make it right," a source tells RadarOnline.com. "It took time, but she's now taking a hard, long look at herself in the mirror and realizing she needs to make it up to her daughter.
"Her first step in starting afresh was to join the prison choir. She's actually pretty good and loves singing. She's also been working out; the exercise helps Amber focus on her targets.
"Amber also keeps a diary of her days inside. The writing is helping her find peace within herself – something she's longing for after the regret of letting her daughter down one too many times.
"The prison offers parenting classes and Amber was quick to sign up for them too – if it helps her be a better mom to Leah, then she thinks it's worth doing.
"Amber wants to use this experience to make herself a better person," the source concludes.
Article continues below advertisement
As RadarOnline.com previously reported, in a candid interview with Dr. Drew Pinsky for MTV's Amber Behind Bars, Amber confirms that she hasn't seen Leah in months and believes she doesn't feel like she matters in her life.
She also said that baby daddy Gary Shirley, 25, has refused to bring the child to visit her behind bars.
"He has my daughter, and anytime I get mad at him on the phone, he hangs up on me!" she moaned. "Leah can be brought in, but it all boils down to Gary, as the guardian, to sign the papers … I've sent him visitation papers twice. I think he's trying to protect Leah, too."
In fact, the only person that visits Amber in prison is her mother, and she doesn't "really think (her daughter) understands at all" that she is serving a 5-year jail term.
Amber told Pinsky when she speaks with Leah, her daughter asks questions like, "I miss you… When can I see you? … Can I come over to your house?"
According to Amber, Leah "doesn't even know where I'm at," and the reality star-turned-prisoner is reluctant to tell her because she feels like she's let her down already by relapsing in prescription pill addiction following a stint in rehab.