Amber Portwood's Ex Throws Birthday Party For Daughter Behind Her Back: 'It's Hard Having A Kid With An A**hole!'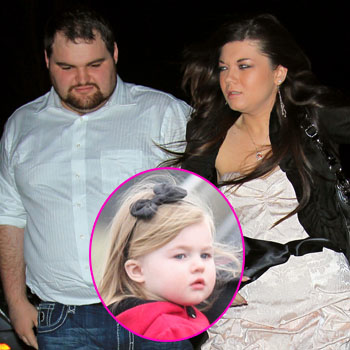 Article continues below advertisement
Gary became jealous when Amber started dating a guy named Mike and instead of waiting until a few days after Leah's real birthday to throw a party so their legal issues would be resolved, Gary celebrated Leah's birthday and vindictively sent photos of the party to Amber.
"I thought giving him custody was the right thing to do. Now I'm thinking it's the complete wrong thing to do," Amber told Mike.
"It's hard having a kid, especially with an a**hole."
An explosive fight broke out over the phone between Gary and Amber and after he called her a "slut," she vowed she wouldn't give him primary custody anymore.
"You're not getting custody. I'm going to get Leah back," Amber screamed.
"You're never going to use her as a tool. She's a human being. I love her!"
Gary eventually apologized, and Amber gave him full custody, which worked out because in June Amber was sentenced to five years in prison stemming from a 2011 felony drug possession charge and her failure to comply with drug tests.