'Teen Mom' Amber Portwood Loses Custody Of Her Daughter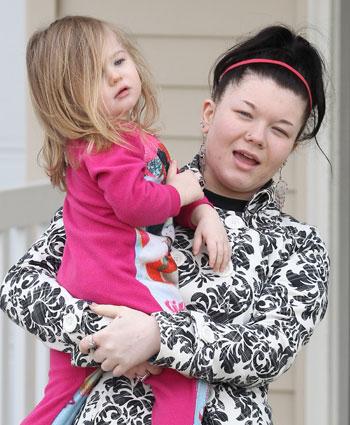 RadarOnline.com Staff Reporter
Teen Mom star Amber Portwood has lost primary custody of her two-year-old daughter, Leah, RadarOnline.com is reporting.
But it's not what you think!
Child Protective Services called an emergency hearing on Wednesday in Indiana because they were worried about Leah's safety and living conditions, given that both Portwood's car and house have been vandalized recently.
Article continues below advertisement
Primary custody was awarded to Portwood's baby daddy, Gary Shirley – and she agreed that it was the best thing for their daughter right now.
However, CPS will be allowing the 20-year-old mother visitation with Leah.
Portwood was also in court just two days ago for a hearing surrounding felony charges because she physically assaulted Shirley, and she rejected a proposed plea deal.
She has 60 days to come up with a new plea deal and the next trial date is set for November 16, 2011.