Demi Dissed! Angry Singer Lashes Out At Lovato On The X Factor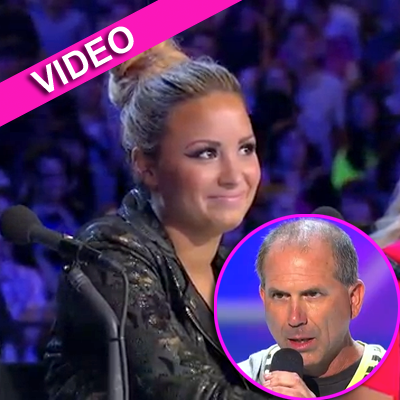 What Shawn Armenta lacked in talent, he made up for in drama.
The Phoenix airline worker, 50, didn't take kindly to the feedback he received from the judges following his performance of his original song Candy Girl, as The X Factor's rousing new season kicked off Wednesday.
Following the horribly-out-of-tune performance, Simon Cowell compared the singer to "a mouse trying to be an elephant."
Article continues below advertisement
The entire exchange put off new judge Britney Spears who wondered aloud, "I want to know who let you on stage.
"I feel uncomfortable with you just staring at me," she told Armenta, whose parting shot was telling the great L.A. Reid, "I'm a better writer than you!"
Armenta, who claimed he'd practiced for the past 18 months for the audition, said he felt "offended" by the rejection from the panel.
Part two of The X Factor's season premiere airs on Fox Thursday at 8/7c.