Exclusive
The Heartbreak Behind X Factor Star Josh Krajcik's Dedication To His Daughter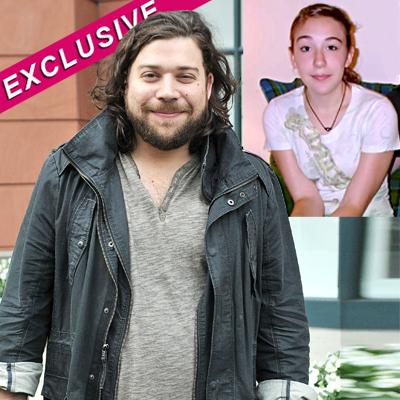 One of the most touching moments on this season's X Factor was Josh Krajcik's dedication to his 13-year-old daughter, and Star magazine is now exclusively revealing the back story behind the burly former burrito-maker's sentimental gesture.
"I was 17 when I had Rowan. She's just such a wonderful child," said Krajcik, after his performance on the reality competition on November 22.
But the joy of fatherhood was tempered by the heartbreak of young Josh's breakup with Rowan's mom, Colleen Labuski, who was his first love.
Article continues below advertisement
Josh has said that when their romance ended, it made him feel like he'd "just fallen off the edge of the world. I fell into a very dark place."
"They met through mutual friends here in Wooster (Ohio)," Colleen's mother, Fay Robinson, told Star in an exclusive interview.
Fay went on to explain that her daughter and Josh "were just on different pages in their lives, and the breakup was very hard for both of them."
The move that broke the singer's heart was when Colleen packed up her things and took their daughter from Ohio to New York. "There was nowhere for her to go in Wooster," explained her mom.
Disappointed that he hasn't been able to contribute to Rowan's upbringing as much as he'd like, Josh -- who has visited her whenever he can and stays on good terms with his ex -- hopes he will finally achieve his ambitions of musical stardom and be able to spoil his little girl.