Exclusive
Demi Lovato Pushing For Khloe Kardashian On X Factor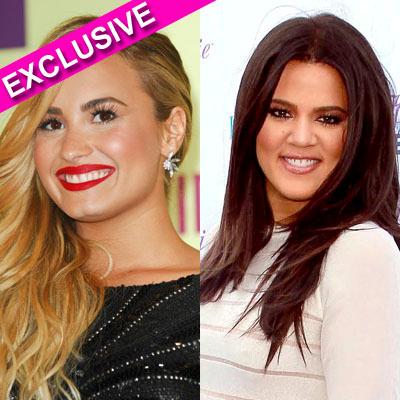 Article continues below advertisement
"Demi was so excited when she heard Khloe was one of the names in talks for the job," an insider told RadarOnline.com.
"She really wants her to be the host because Khloe is one of her best friends and she thinks it'd be so cool if they were working on X Factor together."
As RadarOnline.com was first to report, Khloe's husband Lamar Odom, signed with the Clippers after he was released from the Lakers — meaning they're staying in Los Angeles and Khloe could easily host X Factor on the side.
"I'm a big fan of The X Factor," Khloe said in a previous interview.
"I've always wanted to do hosting or talk show hosting, so it's definitely something that I would love to do and would be honored to do. To be on such a huge show like that with those judges, I would have so much fun doing that."
The new host will only be revealed once the show stars airing their live shows, but auditions hit airwaves on September 12.