X Factor Favorite Melanie Amaro Hopes Win Will Save Parents' Home From Foreclosure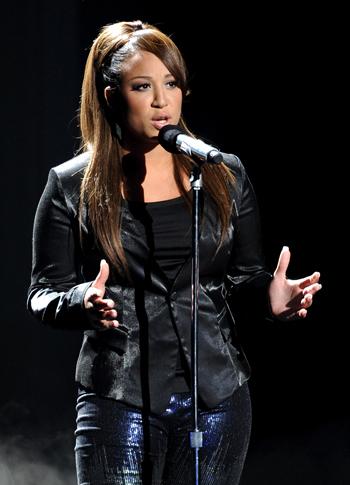 Melanie Amaro is not only Simon Cowell's preference to win The X Factor. Sportsbook.com has made her the odds on favorite to take home the $5 million, five-year recording contract.
And if she does, one of the first things the 19-year-old Florida girl will do is help out her struggling parents.
Debra and Hipolito Amaro live in a two-bedroom house in Sunrise, Florida, the same home where Melanie was raised. Dad had a long period of unemployment and the house -- the value of which has dropped from the $265,000 they paid to under $100,000 -- has been in foreclosure.
Article continues below advertisement
Hipolito recently landed a job as a maintenance foreman and Debra has a sales clerk position, but they're living "oaycheck to paycheck," she tells The Miami Herald .
That will change if Melanie does win.
"She can do whatever she wants with the money," her proud dad said. "But she knows we think it'd be really nice if she can take care of us a little bit."
After last week's shocking elimination of fan favorite, 13-year-old Rachel Crow, the buzz for the show has never been greater.