Astro Turns Heads (For All The Wrong Reasons) On The X Factor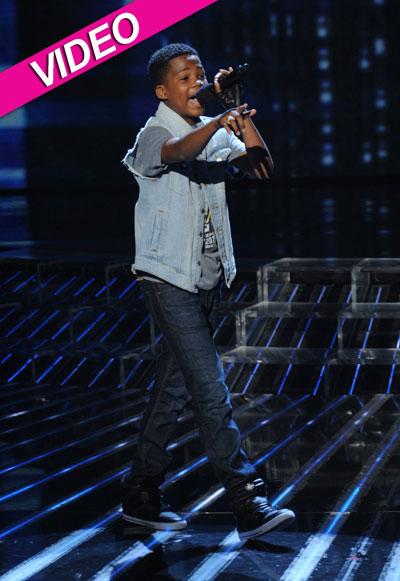 As Shakespeare would say, "Sharper than a serpent's tooth, a thankless child."
Fifteen-year-old rap wunderkind Astro survived Thursday's edition of The X Factor, but not without a dollop of controversy — which you can see in the video on RadarOnline.com.
Winding up in the bottom two against Stacy Francis, Astro was irked, telling the crowd, "I really don't wanna perform. I feel like it's unnecessary," before turning to his mentor, L.A. Reid, asking him, "Do you think I should perform?" which Reid politely encouraged.
Article continues below advertisement
Simon Cowell, understandably, wasn't so gracious.
"I don't like your attitude right now," he told the teen. "Look at me, and think about your mum watching the show. Because you are showing disrespect to your mom. You are showing disrespect to the audience at home, and I don't like people with this attitude."
Astro said in response, "No disrespect to you or this show, but I just feel like if you're going to put me in the bottom two, I don't want to perform for people who don't want me here, you know what I'm saying? That's it."
The audience then turned on the young lyricist, booing him, as tears streamed down his face; still he survived the week's cut, as soulful songstress Stacy Francis was sent home instead.
Rihanna was a special guest on the show and performed her new single We Found Love.
Do you think Astro's attitude will send him packing next week, or that his talent will push him through? Leave your comments below...