Rihanna: 'It's All About The Music. I Don't Want To Become A Gimmick, Ever'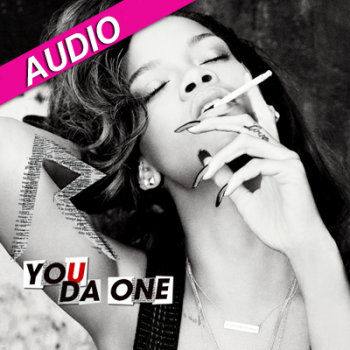 By Adam S. Levy - RadarOnline.com Staff Writer
Yes, Rihanna's a style trend-setter, social networking star, occasional model and world-famous diva. But for her, the primary focus is what you hear, and not what you see.
The singer, premiering her new single You Da One on Friday, told On Air with Ryan Seacrest, "It's all about the music. I don't want to become a gimmick, ever."
The 23-year-old Barbadian beauty called in from a bus en route to Belgium, where she has a show scheduled Friday. She said she was a bit under the weather in making her new record, Talk That Talk.
Article continues below advertisement
"My immune system got a little weak, so I got sick ... but I'm a lot better now," the beauty with piercing eyes, often-bold hairdos and a high forehead told Seacrest.
She Da One: Rihanna's New Hit Single Released
The S&M singer said she incorporates some island swag into her new track -- "a little bit of a reggae vibe" -- which is the second single off the upcoming album.
"I cannot tell you how excited I am" about the record's release, she said. "I know the songs that I've loved and to see people react this way ... I get excited."
Hear the audio on RadarOnline.com
Asked earlier Friday by a Twitter follower why she chose the track as a single, the gorgeous crooner said, "Cuz its my fav rt now, doesn't sound like anything else."
She told Seacrest "thank God for social networking that she can" communicate with her fans.
The album hits stores November 21.