Rihanna Set To Lose Millions By Putting Her Leaky House On The Market: Take A Peek Inside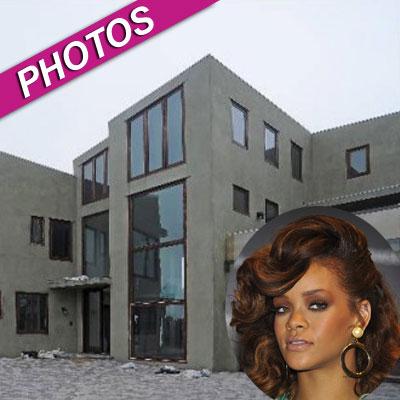 Rihanna needed an umbrella just to live in her "lemon" of a Beverly Hills home and after taking legal action against the real estate company she has finally decided to ditch the pricey disaster, RadarOnline.com has learned.
The R&B singer put the 8,500 square-foot mansion on the market this week for $4.5 million, which is a far cry from the $6.9 million that she paid for the real estate debacle back in 2009, reported LA.Curbed.com, and RadarOnline.com has photos of the home.
Article continues below advertisement
Rihanna is even suing the former owners on the grounds that an extensive remodeling they made before she bought the property left it prone to flooding and it became waterlogged after a "moderate rainstorm" in January 2010.
The damage to the house is clear to see for any new prospective buyer as soggy shots on the real estate page show the eight-bedroom, 10-bathroom home in a state of disarray, with construction cones and tape around the pool and a bare, uncared for yard.