Rihanna Cancels Show After Being Hospitalized With Flu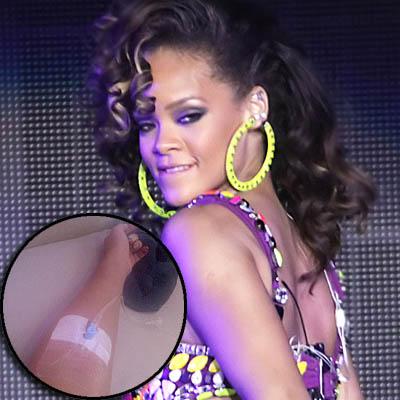 Rihanna is scheduled to perform in Stockholm, Sweden on Tuesday -- one day after she was forced to cancel a show in Malmo, Sweden, after being hospitalized with the flu Monday night.
"I am sorry to everyone who was coming out to my show in Malmo, Sweden. I was so excited to perform for you all. It would have been a great time ... so much better than being sick with the flu, ugh! I'm really disappointed I couldn't be there," the Umbrella singer said.
Article continues below advertisement