X Factor: Stacy Francis Says, 'When I'm Nervous & Emotional I Don't Sing Well'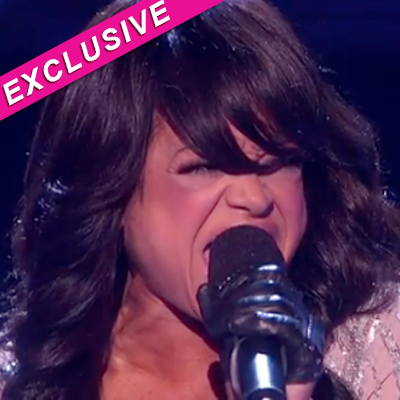 Radar Reporter
Stacy Francis shocked viewers of The X Factor on Wednesday night with a shaky and off-key performance, but in an exclusive interview with RadarOnline.com she says the judges "got in her head" and when she's "nervous and emotional" she doesn't sing well.
"Unfortunately the judges got in my head before I got out there," Stacy told RadarOnline.com.
"I heard how mean they were to LeRoy Bell and I felt so bad. People were telling me to hold on because the judges were being mean to everyone tonight."
Article continues below advertisement
Stacy performed her own version of Meatloaf's It's All Coming Back To Me Now — and judges L.A. Reid and Paula Abdul all ripped her, saying it was her worst performance ever.
But it was judge Simon Cowell that really gave it to her saying, "I wanted rock and that was a pebble, it was soft. It was the sort of thing I would expect someone to sing at the Hilton Hotel. This is not a cabaret."
"It's no excuse, but when I am nervous and emotional I don't sing well. This process is very hard and each week I am doing my best to not allow my nerves to take over me," Stacy said.
"Last night I didn't do well and when I finished I kind of felt bad, but the look on my face was pure shock. Simon said it was soft, but this contestant came after me and sang a soft song yet he stood up. It's all very confusing for me."
That contestant was Melanie Amaro who sang REM's rock ballad, Everybody Hurts — and Simon is her mentor.
Watch the video on RadarOnline.com.
Do you think Stacy can comeback from her poor performance last night? Leave your comments below...