Exclusive
Network Bans Sexy Dance Moves On Cowell's X Factor: Too Raunchy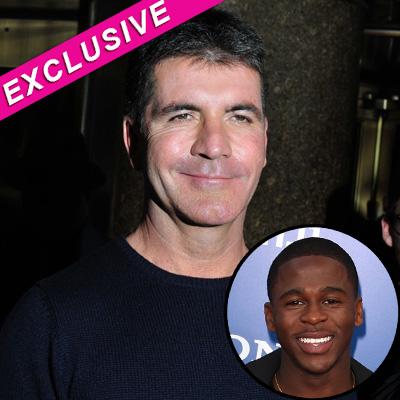 Radar Reporter
Simon Cowell's The X-Factor is too sexy and the Fox Network is putting a stop to it, RadarOnline.com has exclusively learned.
Contestant Marcus Canty's performance this week has had to be totally re-choreographed because Fox lawyers have banned his moves in the performance, branding it "too raunchy for TV," a female dancer on the set told RadarOnline.com.
"Brian Friedman had choreographed this routine where we are pretty scantily clad and Marcus dances through our legs, but we've had had to change it," the dancer revealed.
Article continues below advertisement
"We got told that the Fox lawyers say its 'too much' and too sexy, so now we're having to find new moves to replace it and we've been told to cover up more!"
Fox have placed their lawyers on stage at every rehearsal to keep a check on The X Factor, which is known for putting on controversial performances.
In the UK, Cowell's hit show has landed itself in hot water a few times for being too raunchy, even for the British screens – last year Rihanna was at the center of controversy when she performed in a bikini and Christina Aguilera did a 'burlesque' performance.