Exclusive
Khloe Kardashian Staying In LA! Lamar Odom In Talks With Clippers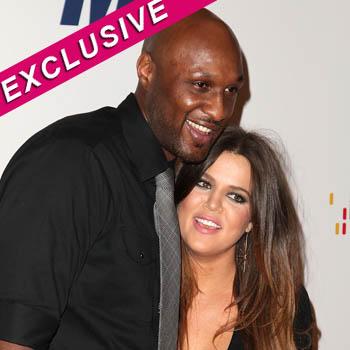 Khloe Kardashian is going to get to live close to her family once again!
Lamar Odom is in talks to sign with the LA Clippers, which means the happily married couple can remain in Los Angeles permanently, RadarOnline.com has exclusively learned.
"Lamar's agent is in talks with the Clippers," a source close to the NBA star told RadarOnline.com. "He and Khloe are thrilled that he'll be returning to the team and that they will get to stay in LA and be close to their families."
Article continues below advertisement
According to the source, the 32-year-old hoops star is eager to return to the team where he started his professional career -- playing from 1999 – 2003.
"Lamar wants to return to Los Angeles and the Clippers want him. They just need to work out finances and contractual issues," the source says.
While Khloe, 27, is hoping to start a family so she's glad she'll be able to be in Los Angeles full time.
"Khloe wants to be near her own family when she and Lamar start their family and this new job for him will make that all happen so easily. She was happy to move to Dallas and would move anywhere for Lamar, but having him on a team in LA is a dream come true," the source says.