Khloe Kardashian's Marriage-Saving Weight Loss: Claims She Lost 20 lbs In 20 Days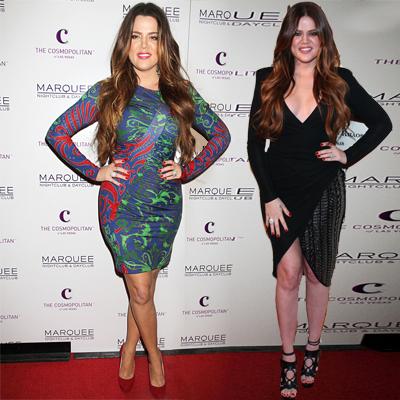 Khloe Kardashian claims she lost an incredible 20lbs in just 20 days, after piling on weight as her marriage to NBA star Lamar Odom started to crumble.
The 27-year-old took refuge in comfort food after Odom, 32, blamed her for the humiliation of being fired by the Dallas Mavericks, a source told Life and Style Weekly.
But ironically, a period of intense training with Odom has brought her both closer to her husband, and to a smaller dress size.
Article continues below advertisement
Khloe, who is a strapping 5ft 10in to her sister Kim's 5ft 2in, posed in an indigo bikini for the publication under the banner: 'How I got thin fast!'.
Khloe's dramatic weight loss is credited to eating healthy meals cooked by a personal chef and intense workout sessions with her hubby and a trainer.
It's been reported that the pair are set to take a break from their reality TV career, but as RadarOnline.com first reported, sources close to Lamar think it's doubtful he will walk away.