President Barack Obama On Mitt's 47 Percent: 'You Gotta Work For Everybody, Not Just For Some'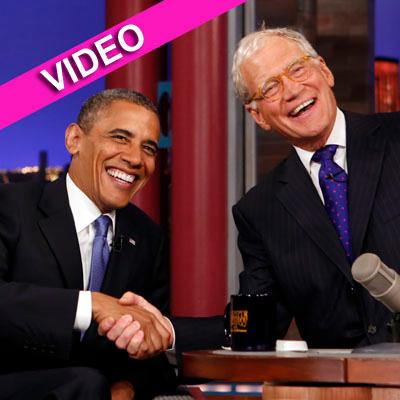 President Barack Obama, appearing on The Late Show with David Letterman Tuesday, responded to election rival Mitt Romney's comment that 47 percent of Americans "believe that they are victims," which were covertly recorded during a May fundraiser.
"I don't know what he was referring to," the president said. "But I can tell you this: When I won in 2008, 47 percent of the American people voted for John McCain. They didn't vote for me. And what I said on election night was: 'Even though you didn't vote for me, I hear your voices, and I'm going to work as hard as I can to be your president.'"
Article continues below advertisement
The president cut Romney a bit of slack for the gaffe, saying that "people understand you're going to make mistakes on the campaign trail.
"What I think people want to make sure of, though, is that you're not writing off a big chunk of the country," he said. "This is a big country: And people disagree a lot, but one thing I've never tried to do -- and I think none of us can do in public office -- is suggest that because someone doesn't agree with me that they're victims or they're unpatriotic."
Article continues below advertisement