TODAY Braces For Budget Cuts, Will Matt Lauer Give Up Some Of His $25 Million Salary To Help Save Jobs?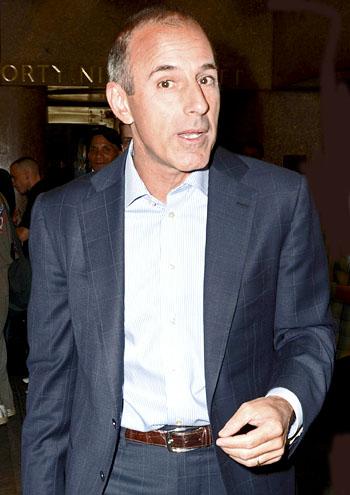 Will Matt Lauer pull a Jay Leno? That's what staffers at TODAY are wondering as they face pending budget cuts.
As RadarOnline.com previously reported, when NBC's new corporate parents at Comcast took over, they hit the budget at The Tonight Show with Jay Leno hard. Nearly two dozen staffers were pink slipped last month but other jobs were saved when Leno offered to chop millions off his salary.
Article continues below advertisement
The beleaguered TODAY appears to be next for the the Comcast number crunchers as they look for ways to save money as viewers head over to Good Morning America in their droves.
"Comcast has been looking at every one of its shows. The TODAY staff has been warned that cuts could be coming, and the question there is, if they start dumping people, will Matt Lauer take a cut the way Jay Leno did?" a source told The New York Post.