Jay Leno Takes Huge Pay Cut, Staffers Fired At 'The Tonight Show'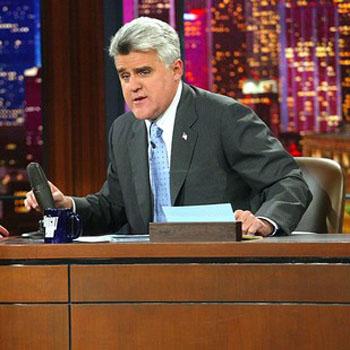 It was a dark day at The Tonight Show Friday when 20 to 25 staffers were pink slipped, and with Jay Leno taking what is being called a "tremendous" pay cut to prevent even more lost jobs.
The development is believed to be an offshoot of NBC being acquired by Comcast and exes there demanding that everything at the network be streamlined, reports Deadline.
Before you feel too sorry for Leno, his salary is reportedly still in the range of $20 to $25 million a year. He also brings in estimated additional $15 million a year from other appearances.
Article continues below advertisement