College Student Pranks Fox & Friends In Bizarre Interview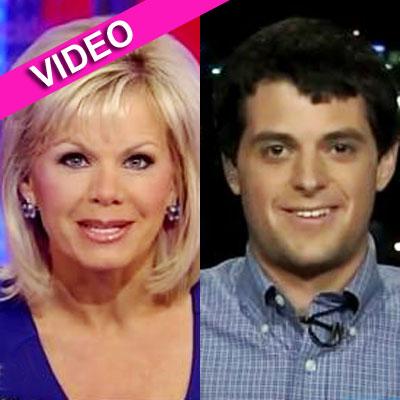 Fox News was at the receiving end of an elaborate prank Monday, when a young man named Max Rice gave a phony interview during a live broadcast of Fox & Friends.
The premise was a chat with a recent college graduate who was so disillusioned with President Barack Obama, he would not vote for the incumbent leader a second time this November, but would instead support Mitt Romney.
Rice -- who's actually still in college and does support Obama -- said the prank was inspired after "a friend of a friend" received a text message for a Fox News casting call looking for recent college graduates who had lost faith in the commander-in-chief and would not vote for him again. Rice -- who is 20 and graduated high school in 2010 -- said the cable network never bothered to vet him after he volunteered to appear on the program.
Article continues below advertisement
"Twenty emails later with the producer at Fox, they're telling me what to say," Rice, a film student at Columbia College Chicago, told the Raw Story, calling the organization's news-gathering methods "such bullsh*t" and "so ridiculous."
Once the red light was on, Rice went from articulate to incoherent, calling anchor Gretchen Carlson (a former Miss America) "Miss Universe, in my book."
Asked about Obama, Rice said, "I was a huge Obama supporter in 2008 … I met him in third grade, I met him when I was little." (Worth noting: Rice was in high school in 2008, and therefore not old enough to vote in the presidential election – a fact Fox News would have discovered if they had asked to see his ID.)
Rice told Carlson he was planning to vote for Romney after losing a basketball game "to a friend," to which she said, "Okay, so it sounds like you're not being very serious about…"
"Oh, I'm also disappointed in the direction Obama has taken this nation," Rice said. "I will be casting my ballot for Mitt Romney."
He kept going, saying, "I'm back on my own, independent. I'm on national TV. I feel like I'm doing good. It's an honor.
Article continues below advertisement
"I can't see your face right now, this is so weird," Rice, who was appearing on satellite from a different location, told Carlson.
Watch the video on RadarOnline.com
"Well, actually, we're going to wrap this up now because I'm not so sure that you're actually being totally serious," Carlson told the ribber.
"Wait, wait, wait, wait, wait, wait … we're not," Rice said in response.
"Yeah, I'm not sure that you're ready for primetime yet with this interview," Carlson responded.