Sara Leal Breaks Silence: 'Ashton Kutcher & I Had Sex For Two Hours'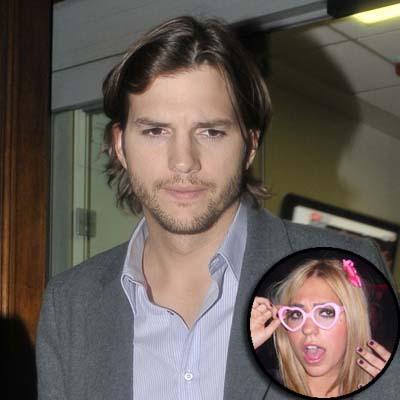 Blonde beauty Sara Leal is breaking her silence about her boozy hot tub fling with Ashton Kutcher, saying they had sex for "about two hours" on his sixth wedding anniversary to Demi Moore.
The Two and a Half Men star -- whose marriage to the Ghost star has been rocked by the infidelity claims -- was joined naked in the hot tub of his San Diego hotel room by Leal, 22, and her friend and after her pal left, Sara claims they had sex twice in the early hours of September 24.
Article continues below advertisement
Sara told The Sun newspaper: "We had sex twice. Everything felt natural. We were having a good time. One thing led to another. He was good, but it wasn't weird or perverted or creepy. I was attracted to him, and he was attracted to me. He had great endurance. We were up for a while. It was about two hours."
Sara met Ashton after joining some friends at a party in the suite next door to the actor's in the Hard Rock Hotel. Most people eventually left, leaving the former Punk'd star, Sara and some of her friends alone drinking shots.
Ashton then invited them to his hot tub and told the group he was "separated" from Demi.
Sara explained: "I wasn't wearing anything. We took our clothes off right before we got in.
"In the hot tub it was me and my friend Marta and Ashton and his friend. Later my other girlfriend, Alexis, joined us but she just put her feet in and didn't take her clothes off. Ashton looked hot naked.
"Alexis started asking all these random questions. She was like, 'Aren't you married?' He said, 'I'm separated.'
Article continues below advertisement
"That's when it first occurred to me whether he was married. I don't really keep up with celebrity couples ... If I had known from the beginning he was happily married, none of this would ever have happened."
Ashton and Demi -- who recently were photographed on a Kabbalah camping retreat -- have not commented on the speculation about their marriage, except for a few cryptic messages on twitter.
Ashton has written: "When you ASSUME to know that which you know nothing of you make an ASS out of U and ME. (sic)"