REPORT: Demi Moore Consults Divorce Lawyer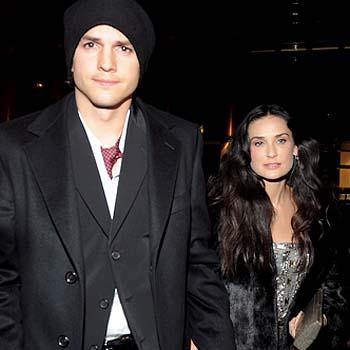 Demi Moore has decided to end her marriage to Ashton Kutcher, consulting a divorce attorney Friday, Britain's Mail reported Sunday.
"Miss Moore has been totally humiliated. On Friday, therefore, she consulted a lawyer about getting a divorce," an insider told the newspaper.
Star magazine broke the story of Two and a Half Men star Ashton and Demi's six-year marriage being over after allegations were made that he'd cheated on her with Sara Leal, a 23-year-old party girl he met in San Diego.
Article continues below advertisement
As RadarOnline.com has been reporting, Kutcher and Moore have a fortune estimated at $290 million that stands to be split in a divorce.
Star is on sale now with photos of Ashton and Leal together on September 24, the very night of his and Demi's wedding anniversary.
Neither of them has publicly commented on the scandal.
RELATED STORIES:
Ashton Kutcher & Sara Leal's Hookup: 'I Was Stunned' Says Friend