Exclusive
Neal Schon's Cheap Payout To Tareq Salahi For Running Off With His Wife: Confidential Details Exposed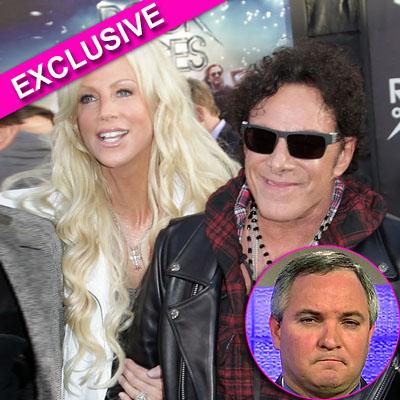 Journey's Neal Schon and Tareq Salahi have come to an agreement in the $50 million lawsuit the White House Gatecrasher filed against the rock guitarist after he ran off with his wife Michaele, RadarOnline.com is exclusively reporting.
A source close to the situation said the suit was settled in August and that Schon is essentially paying Tareq to walk away for the price of $12,000 and his mortgage payments over the next year. In his initial suit, Tareq complained that the stigma of being cheated on publicly hurt his image and cost him lucrative opportunities.
Article continues below advertisement
Schon and Michaele are very happy with the deal, insiders say, as the lovers believe the price was a bargain to get rid of Tareq, who's currently a Gubernatorial candidate in Virginia.
The Salahis first gained fame for crashing the 2009 White House state dinner, where they took a picture with
President Barack Obama. They later parlayed the notoriety into a spot on the short-lived Real Housewives of D.C. franchise.