Joey Buttafuoco On Amy Fisher's Husband: 'I'll Rip His Head Off' In Celebrity Fight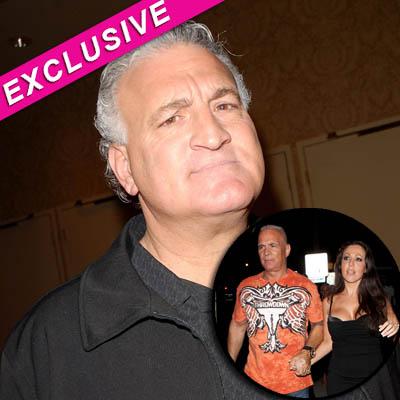 The gloves are off for Joey Buttafuoco who has issued a harsh warning to his Celebrity Fight Night competitor, Amy Fisher's husband, Lou Ballera.
The feisty New Yorker got into a full-on fist fight with Ballera during a news conference promoting the upcoming battle.
And now Buttafuoco says he's determined to "bring it on" when they step into the ring.
"I'm going in there to rip his head off," he told RadarOnline.com in an exclusive interview. "I'm very strong and I'm ready to beat the s*** out of him."
Article continues below advertisement
Buttafuaco ended up with a split lip after the viscous brawl a week ago, but he's ready to finish what they started.
"I'm not going to press charges, we are going to settle it in the ring. Watch out Lou, I'm going to bring it."
Buttafouco and Fisher hit the headlines in 1992 when she shot Joey's wife Mary Jo in the face. Buttafouco, then 36, and Fisher, 17 were having an affair and the teen, who came to be known as the Long Island Lolita, wanted to get his wife out of the picture.
Mary Jo fortunately survived the shooting. Amy pled guilty to first degree aggravated assault and served six years. Joey pled guilty to one count of statutory rape and spent a year in jail.
Other celebrities taking part in the event are Michael Lohan, who will face off against O.J Simpson trial witness Kato Kaelin and White House gatecrasher Tareq Salahi who is partnered against former baseball player Jose Canseco.
Article continues below advertisement
Rounding out the card are the highly anticipated fights between Amy Fisher and Octo-Mom Nadya Suleman and rapper Coolio versus Jeremy Jackson.
Kevin Federline will be keeping a close eye on the fights, as referee.
A portion of Celebrity Fight Night's net proceeds will benefit the FilmOn Charitable Trust.
The showdowns are set to take place on November 5th at a Hollywood nightclub.
RELATED STORIES: