Exclusive
Chat With Michael Lohan Live On Radar!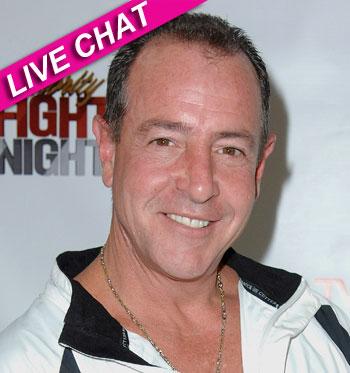 By Alexis Tereszcuk - RadarOnline.com Senior Reporter
Lindsay Lohan's father Michael Lohan wants you to know that he isn't afraid to talk about the most intimate details of his life and this is your chance to ask him every burning question you've ever had – live on Facebook and RadarOnline.com!
Want to know what he thinks about his shockingly thin daughter Ali? Is Lindsay back on the straight and narrow? Do he and ex-wife, Dina talk? Papa Lohan promises to answer all your burning questions.
Article continues below advertisement
To talk to Michael go to the RadarOnline.com Facebook page, LIKE our page and you can ask away. Want to doubly make sure your question gets asked? Submit it in advance.
Michael has a colorful past and big plans for the future, so figure out what it is you've always wanted to know about the Lohan family and get your questions ready.
Then on Thursday, September 29 at 2 p.m. East Coast/11 a.m. West Coast log on to RadarOnline.com's Facebook page and have fun getting to know Michael Lohan!