Tareq Salahi: 'Divorce Is No Publicity Stunt'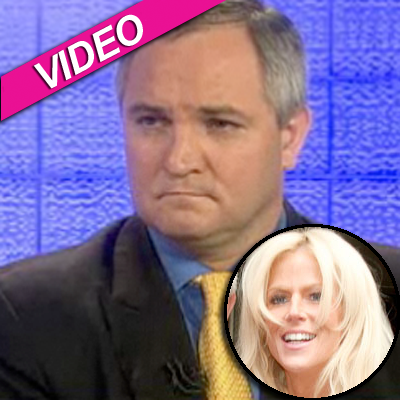 by RadarOnline.com Staff
Less than two weeks after wife Michaele Salahi left him to be with Journey guitarist Neal Schon, Tareq Salahi said his pending divorce from her is "not a publicity stunt."
A teary Tareq told Matt Lauer on Today, "I wish Ashton Kutcher would jump around this corner and say, 'You've been Punk'd. We're playing with you. We're messing with you.'"
Tareq said he had no inklings his marriage was so close to crumbling, as he and Michaele had a number of projects lined up for a reality TV comeback.
Article continues below advertisement
Michaele And Tareq Salahi Ordered To Pay $655 For Wine Tour
"Great things were happening," Tareq said. "There were new contracts, new offers coming in. We were on a comeback, if you will.
"I didn't know Michaele had a double life: I had no idea."
In the wake of reports Michaele claimed Tareq was overly-controlling, Tareq shot back: "Our marriage was beautiful -- it was perfect in our view.
"I just didn't know she had this double life. I had no idea she would say one thing to me and lie to me. I didn't know she's been chatting this whole time with Neal."
Tareq said he feels doubly betrayed by Schon, who he called a best friend -- as "the whole gang in Journey because they knew about this. They sent the car to get her, they sent the plane to get her."
Tareq later lamented that while Michaele left him because she "wanted to go more to that 'A' list celebrity, if you will," he noted that Journey is "an 80s band" whose days of relevance have long passed.
Article continues below advertisement
Watch the video on RadarOnline.com
Tareq said he would not get back together with Michaele under any circumstances.
"This is not the Michaele I knew!" the spurned husband said. "I don't know who she is right now."
The Salahis gained fame as "The White House Gatecrashers" two years ago when they attended a White House state dinner uninvited, and took a picture with President Barack Obama. They kept their fame going with a stint on the now-defunct Real Housewives of D.C.