Exclusive
Montel Williams Slams Salahis; Sends Cease & Desist Letter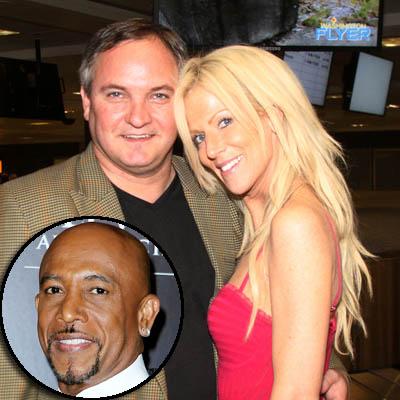 By Alexis Tereszcuk - RadarOnline.com Senior Reporter
Montel Williams wants nothing to do with Michaele and Tareq Salahi, and Radaronline.com has learned he is taking legal action against the "White House Gate Crashers" for using his name without permission to promote an event.
The winery the notorious Salahis own in Virginia is at the center of the latest scandal. RadarOnline.com exclusively reported that the winery was being auctioned off on September 18, but despite the government ordered sale, the pair plan to host an event at the location and have promoted the special guest appearance of Montel Williams.
Article continues below advertisement
However, he won't be at the event and his rep Jonathan Franks has fired off a cease and desist letter to the organizers of the event.
"It has come to our attention that a group apparently associated with Tareq and Michaele Salahi have announced that Mr. Williams will be attending an event at their Oasis Winery in Virginia and that Montel Williams' MS Foundation is also a supporter -- neither is true. The use of Mr. Williams' name without his permission is unacceptable, and Mr. Williams' attorneys intend to pursue all available legal remedies in this matter," Franks said in a statement to RadarOnline.com.
MORE ON:
Real Housewives of DC
"Even worse, it appears that the Salahis, whose bizarre behavior has been widely reported, are attempting to piggy-back off of Montel's record of advocacy on behalf of MS sufferers worldwide to advance the apparent re-opening of their failed winery. That is inexcusable.
"Throughout the day our office has been contacted by multiple governmental agencies, including law enforcement investigating the group responsible for this event. Aside from pursuing all civil legal remedies available, Montel's office intends to cooperate with regulators and law enforcement investigating this matter."