Michaele & Tareq Salahi Sued For Alleged Wine Tour Fraud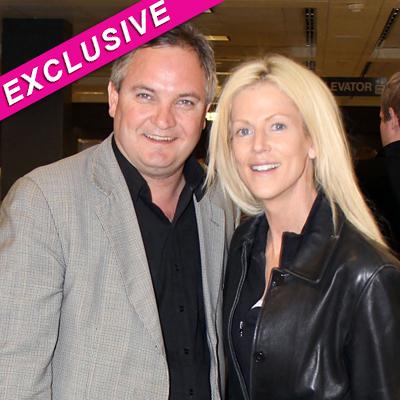 Michaele and Tareq Salahi are being sued for allegedly defrauding a woman out of the money she paid them for a tour of Virginia's wine country, RadarOnline.com is exclusively reporting.
The case of Emily McCallum vs. Michaele Salahi and Tareq Salahi is on calendar for 8:30 am July 18 in Loudoun County (VA) General District Court.
Click Here To See The Legal Doc
McCallum is one of several people who've complained that the Salahis have been operating a wine tourism company and failing to deliver, but she appears to be the first to file suit against the couple best known for their White House gatecrashing and starring roles on the now-canceled The Real Housewives of Washington, D.C.
Article continues below advertisement
Earlier this year McCallum earned her master's degree and wanted to celebrate with family and friends by taking a scenic wine tour.
"She scheduled it with a company owned by the Salahis and paid in full," a source close to McCallum tells us. "They never showed up and at the last minute, Emily had to get another company. She's been unable to get her money back from them. I'm really glad she's taking them to court."
MORE ON:
Celebrity Justice