Exclusive
Tareq Salahi Suing Journey & His Wife, AGAIN!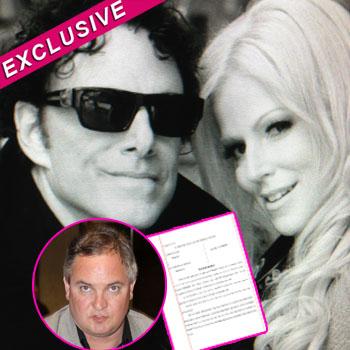 Tareq Salahi is suing his estranged wife, Journey frontman Neal Schon and their publicity company for $50 million each, again, RadarOnline.com has exclusively learned.
In February Tareq filed a lawsuit claiming the growing empire he had with wife Michaele Salahi was crumbled when she left him for Neal, but the suit was dismissed. The judge gave Tareq 21 days to refile with "valid claims."
Article continues below advertisement
See The Documents On RadarOnline.com
On Monday Tareq refiled with the Circuit Court of Warren County in Virginia claiming he and Michaele "entered into a verbal contract to jointly pursue entertainment projects and to divide the profits for their mutual benefit."
Tareq claims that the entity that would be known as 'The Salahis' was destroyed when Neal "wrongfully, immorally and illegally" pursued Michaele to join him in a partnership and is miffed that DD Entertainment, which once repped the Salahis, now reps Michaele and Neal — and he claims the company "orchestrated" the public affair.
The 'White House Crasher' claims he and Michaele had numerous business endeavors on the table together, including a "Book to Movie Deal," a project on Oprah's True Television Network, two upcoming television shows, including 2012 Dancing With The Stars and a program called H8R.
Insiders tell RadarOnline.com that most of the business deals fell through because they were canceled or put on hold, not because of his strained relationship with Michaele.
Article continues below advertisement
Tareq claims Neal sent salacious emails to Michaele in 2009 saying, "I think about you all the time and always wonder if we'd stayed together… What is up with you and Tareq? I would love to f**k you silly you sexxxy woman…: ) love your big beautiful lips also."
According to Tareq, Michaele wrote back, "love that. Need that. Want you now. Let's go. I need for you to give it to me good now!"
It's around that time that Tareq says Michaele and Neal "began a secret, illegal and adulterous relationship."