Exclusive
Someone From Dr. Conrad Murray's Legal Team Accused Of Leaking Confidential Michael Jackson Health Information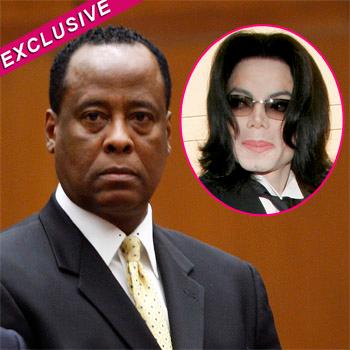 Article continues below advertisement
DOCUMENTS: Someone On Conrad Murray's Legal Team Accused Of Leaking Details Of MJ's Final Weeks
The details of those final weeks are coming to light thanks to a lawsuit filed by AEG, the company that put together the This Is It tour, and Lloyds of London, the insurer for the planned 50-show concert series. However, the emails relating to Jackson's health contained in the lawsuit were ordered sealed by the judge overseeing the case to prevent confidential information being made public.
A source now claims to RadarOnline.com that someone from Dr. Conrad Murray's legal team leaked the confidential information to the Los Angeles Times, via an intermediary to Howard Mann, an ex-business associate of Michael's mother, Katherine Jackson.
Mann admitted to CNN recently that he had provided the Los Angeles Times reporter with the confidential emails, but skirted around the subject of how he obtained them. Mann tells RadarOnline.com exclusively: "I won't tell you who I received the e-mails from. I can guarantee you that I wasn't the only source for the Los Angeles Times story.
Article continues below advertisement
"I have never spoken directly to Dr. Conrad Murray's lawyers, but it's possible that I received some of my information from them through an intermediary, but I did get the e-mails from more than one person and/or source. I never received any information from Katherine Jackson, or any of her lawyers though. Furthermore, the information released in the Los Angeles Times about Michael Jackson's health is just the tip of the iceberg. There is much, much more information to come out that will absolutely shock the world."