John Travolta Wins Lawsuit Over Controversial 'Gay Tell-All' Book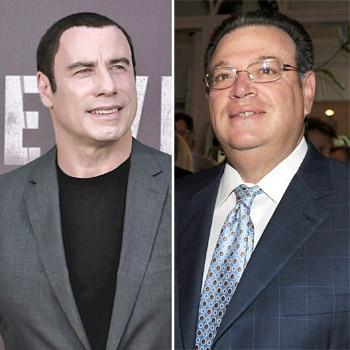 John Travolta and his high powered attorney have won a lawsuit against the man who wrote an explosive book about the actor's alleged homosexual activities, RadarOnline.com is reporting.
Robert Randolph, author of You'll Never Spa in This Town Again, tried to sue Travolta and his attorney Marty Singer for apparently damaging his reputation after Singer released a statement claiming Randolph suffered from brain damage and mental problems.
Article continues below advertisement
Singer made the claims against Randolph after the controversial book was published and after Randolph also wrote an article about Travolta on the gossip website Gawker.
He penned a lengthy letter denying all of Randolph's homosexual allegations against Travolta and according to the author, made him look like an "unreliable source" and turned the public off his book.
Randolph hit back by calling the statements trade libel and slapping Travolta's camp with a lawsuit.
But a Los Angeles judge has just thrown the case out, according to the Hollywood Reporter, saying that Singer's letter was "not subject to a defamation claim."
Superior Court Judge Malcolm Mackey also ruled that Randolph had not proved that he was damaged by Singer's letter and in fact, it had even promoted his book.
The win comes just a few months after Travolta managed to get two other lawsuits dismissed.
Article continues below advertisement
In May, two masseurs claimed that Travolta, 58, touched them inappropriately and tried to force them to perform sex acts on him.
However, both cases were subsequently dismissed.
Lynda Goldman, who represented Travolta and Singer, said: "Robert Randolph's ridiculous lawsuit against John Travolta and his attorney Marty Singer never should have been filed.
"Not withstanding inane tabloid fodder, two individuals who sued Mr. Travolta voluntarily dismissed their cases, and Randolph's case was dismissed by the court.