John Travolta Sex Accuser's Former Attorney's Lawsuit Against Gloria Allred Dismissed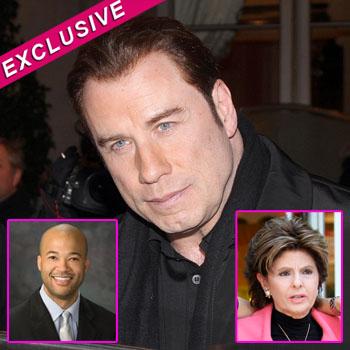 Article continues below advertisement
Truesdale and John Doe #1 had filed lawsuits against Travolta, which were subsequently dismissed after they fired Okorocha. Travolta's lawyer, Marty Singer, has vehemently denied the allegations.
Both masseurs are now being represented by Allred.
Allred released the following statement: "Today the court granted our motion to summarily dismiss the legally and factualy baseless lawsuit filed by Okorie Okorocha. We feel that this decision and our victory today validates our position that neither I nor any person in my law firm...interfered with the attorney-client relationship that our client Mr. Truesdale had with Mr. Okorocha.
"I have always said that Mr. Okorcha's public allegations that I solicited Mr. Truesdale were false, defamatory, and shameful. I feel that the court's decision today completely vindicates us."
Interestingly, Okorocha wasn't in court for the proceedings because of "calendar conflicts," and Allred says, "Mr. Okorocha never mentioned any 'calendar conflicts' which would prevent him from appearing today until after receiving the court's tentative ruling which announced the court's intention to dismiss his lawsuit.
Article continues below advertisement
"When it appeared that we won Mr. Okorocha for the first time stated he could not appear and gave his reason for not appearing a previously undisclosed and unspecified 'calendar conflict.' However, he did not ask Judge Linfield to continue this matter so that he could argue against the dismissal of his lawsuit. It seems strange to us that Mr. Okorocha was very visible in the press when he filed the lawsuit against us, but now that we have won, he is suddenly nowhere to be seen in the courthouse today."