Exclusive
Gloria Allred Files Motion To Dismiss Libel Lawsuit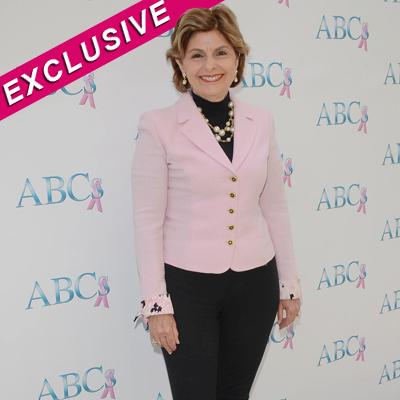 RadarOnline.com Assistant Managing Editor
Gloria Allred has officially filed a motion to have dismissed the lawsuit filed against her by the attorney representing one of the men accusing John Travolta of sexual assault, and included in the response is a sworn declaration from the male masseur, RadarOnline.com is exclusively reporting.
Okorie Okorocha, who filed suit on behalf of two masseurs accusing Travolta of sexual assault, filed the lawsuit of his own against their new attorney, Gloria Allred, for intentional interference with contractual relations, intentional interference with prospective economic relations, because he alleges that the famed civil rights attorney stole one his male masseur client's, John "Casey" Truesdale. Both men had filed lawsuits against Travolta, which were subsequently dismissed after they fired Okorocha. Both male masseurs are now being represented by Allred. Travolta's lawyer, Marty Singer, has vehemently denied the allegations.
Article continues below advertisement
John Travolta Being Sued By Male Masseur For Sexual Battery
The motion to dismiss "was officially filed at the end of the day on Tuesday. The motion includes sworn declarations from John Truesdale and Gloria Allred, which are submitted under the penalty of perjury. Allred absolutely didn't solicit Truesdale as a client and has the evidence to prove it never happened. First of all, Okorocha filed the lawsuit against John Travolta on behalf of two then anonymous men, so how did she get Truesdale's information to contact him, it makes absolutely no sense. It will be very clear that Allred never approached Truesdale first, it just didn't happen that way, and it's not how she has ever conducted her law practice," a source close to the situation tells us.
Included in Okorocha's lawsuit are screen grabs of text messages allegedly from Okorocha's cell phone from Truesdale. On May 15 at 7:56 a.m., Okorocha allegedly sent a text message to John Truesdale that said, "I can't believe f*cking Allred called you, do you have the number Gloria Allred called from?"
John Travolta Sexual Battery Accuser Afraid But Ready To Go To Trial
Truesdale allegedly responds that the call from Allred came from a private number. Okorocha says of Allred, "She ain't been in a courtroom in 20 years, just doing stupid ass press conference side shows."
Article continues below advertisement
"Mr. Okorocha's lawsuit will be met with a counterclaim for defamation. The facts are the facts," Gloria Allred told RadarOnline.com in a statement last week. "Doe #1 and Doe #2 contacted me seeking representation and we have the evidence to prove it. Mr. Okorocha's lawsuit will be dismissed, and we will ultimately recover a judgment against him."
Stay tuned to developments on this story.
RELATED STORIES: