John Travolta's Gay Pilot Lover 'Feels Bad' For Kelly Preston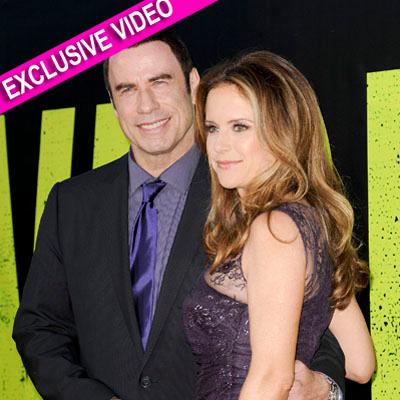 Article continues below advertisement
"I feel bad for Kelly," Doug said. "She's obviously in the middle of it."
When asked whether Kelly was aware of his relationship with John, Doug asked, "How can you not be aware of it?"
Doug said his relationship with John fizzled in 1986 and the next time he saw the Pulp Fiction star was in 1992; he says he asked him whether or not marriage had changed him, sexually.
"I just said, 'So John tell me, do you still prefer men or women now that you're married?'" he said in the video interview.
Watch the video on RadarOnline.com
"And he answered me, 'Well, Doug, I still prefer men.' And I said, 'Okay.'"
In the first exclusive video interview posted by RadarOnline.com, Doug told the National Enquirer that John wanted to make a sex tape with him.
"He wanted to film it, and I said no," Doug said.
In fact, Doug says John's sexual appetite was out of control.
"I told him that he was oversexed," he said.
Article continues below advertisement