John Travolta Goes Hog Wild In Biker Gear During Romantic Paris Trip With Kelly Preston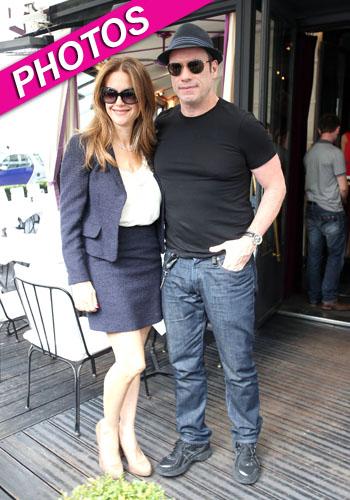 He played one in the movie Wild Hogs.
Now John Travolta is debuting his own take on biker fashion during a romantic trip to France with wife and actress Kelly Preston, and RadarOnline.com has the photos.
Looking loved up in gay Paris, the Pulp Fiction star and his wife were spotted in the romance capital of the world just days before their 21st wedding anniversary.
Travolta, 58, looked butch in a simple ensemble of a black T-shirt with dark blue jeans and aviator-style glasses. He accessorized the look with a black Fedora and a chain hanging from his waist.
Article continues below advertisement
Preston, who turns 50 in October, looked more demure in a navy blue skirt suit and a cream blouse.
The couple has suffered a tough summer with reports Travolta had gay affairs and allegations that he made inappropriate advances to more than one masseur. The actor has strongly denied all accusations.
However, rumors about his sexuality continue to dog the actor.
As RadarOnline.com revealed last week, Doug Gotterba, who claims to have had a six-year homosexual affair with the actor, says he feels "bad for Kelly."